Making wellness come true
We're a team of experienced nutritional research scientists and medical professionals who believe that science-led supplements can play a role in the story of a healthier future.

Sure, plenty of products claim to help but scrape below the surface and you'll find they use untested ingredients from unknown sources. At Bioworks we're united in our battle against stolen science, shady 'wellness' trends and the overwhelming amount of misinformation online.
We made it our mission to put the power back in your hands

We're doing away with stolen science and embracing next-level standards - sourcing the world's most proven and pure ingredients, giving full transparency on our supply chain, rigorous US based testing, production and quality control along with eco-friendly packaging. We're immensely proud of our supplements and the genuine health benefits they can bring to people around the world.
Meet our leading health & wellness expert

Our leading experts are some of the brightest minds in medicine, biochemistry and nutrition.

Dr. Samuel Sunshine

MD, Family & Sports Medicine, Ironman Veteran

Dr. Sunshine is a Bay Area native and Stanford University alumni. He is a graduate of the Keck School of Medicine at the University of Southern California and completed his residency in Family Medicine and fellowship in Sport Medicine at Kaiser Permanente Fontana Medical Center.

Since graduating in 1999, Dr. Sunshine has been practicing both Family Medicine and Sports Medicine and is board certified in both specialties. For over twenty years he has been a functional/integrative medicine practitioner, advocating diet, exercise, lifestyle, and evidence-based supplementation to his patients as a "first line" intervention. In addition to being an accomplished triathlete (finishing multiple Ironman triathlon races), he has been a charge doctor for the Ironman World Championships, for over a decade.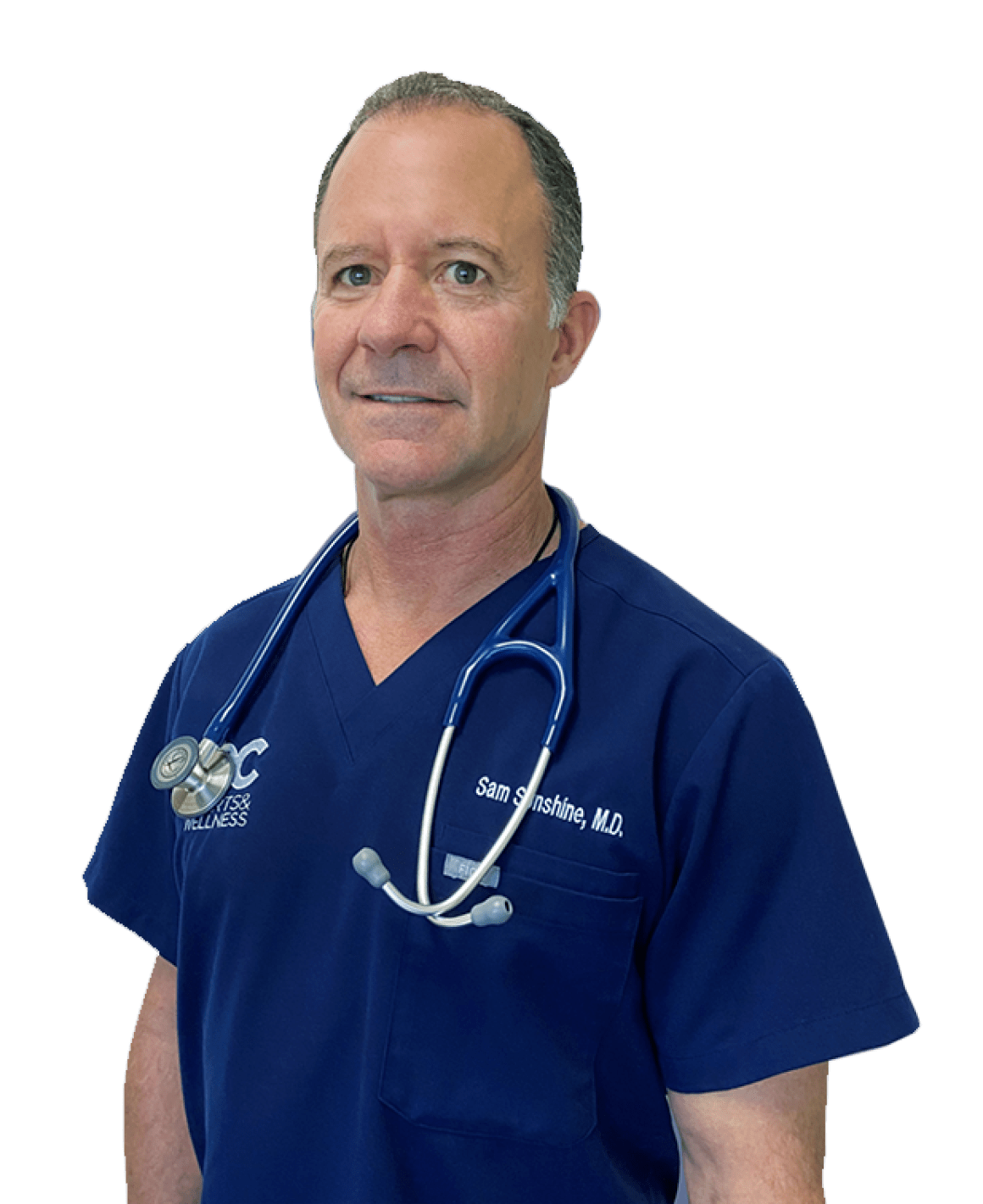 Frequently asked questions