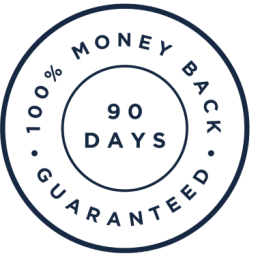 100% Risk-free
Try it for and if you don't feel a difference, simply return it within 90 days and we'll give you a full refund. No questions asked.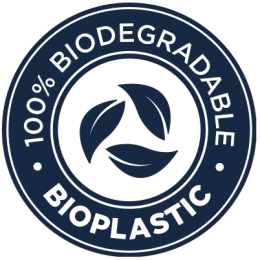 Sustainable Packaging
Less than 1% of plastic is biodegradable and over 8 million plastic bottles end up in the ocean EVERY DAY. Ours bottle is different - 100% biodegradable.
One supplement, many benefits
Healthy lung function

Supporting and maintaining lower respiratory tract health, including during the Winter months, is a distinctive benefit of N-Acetyl-L-Cysteine (NAC). Our cruelty-free NAC has been the focus of numerous clinical studies and a "go to", lower respiratory tract health support amino acid for decades.

Sinus and allergies

Quercetin is clinically-proven to support upper airway health and breathing function. Our world-leading source is up to 20x more bioavailable compared to inferior alternatives.

6-in-1 immune support

Our 'Science-Six', Quercetin, NAC, Vitamins C, D3, Green Tea and Zinc , have each been shown to support different aspects of immune responses. Combined they provide unparalleled support.

Anti-inflammatory

Healthy inflammatory and free radical response is key for the immune system's reinforcement against seasonal challenges. Vitamin D3 and Zinc support symptoms and duration of colds & flu.
Supplement Facts
Serving Size: 2 Vegan Capsules
Servings Per Container: 30
Amount per serving
%DV
Vitamin C (Ascorbic Acid USP) (Quali®-C)
500mg
556%
Vitamin D3 (cholecalciferol USP) (Quali®-D)
25mcg (1000IU)
125%
Zinc (Zinc bis-glycinate) (TRAACS® Chelate)
5mg
45%
N-Acetyl-L-Cysteine EP (Vegan)
500mg
*
Quercetin Phytosome (Styphnolobium japonicum flower) with non-GMO sunflower phospholipids[100 mg quercetin] (Quercefit™️)
250mg
*
Green Tea Extract (Camellia sinensis (leaf)decaffeinated, 90% polyphenols, 45% as EGCG) (Sunphenon® 90D)
25mg
*
* Daily Value not established.
Other Ingredients: Capsule (Hydroxypropylmethylcellulose (HPMC)), Certified Organic and non-GMO rice fiber.
No gluten, milk and dairy products, eggs, nuts, peanuts, soy, fish, crustaceans, molluscs, celery, lupin, sesame, mustard, or sulphite.
Refund policy
Customer satisfaction is our #1 priority
If you are unhappy with a product, simply return it within 90 days of receiving it and we'll give you a full refund. It's that simple.
Read more